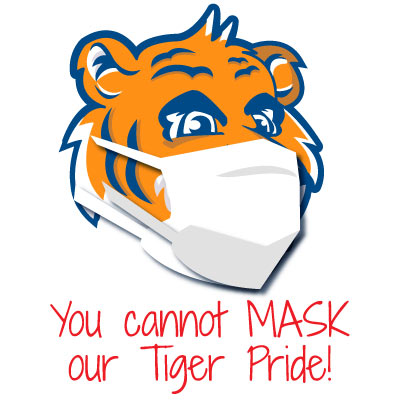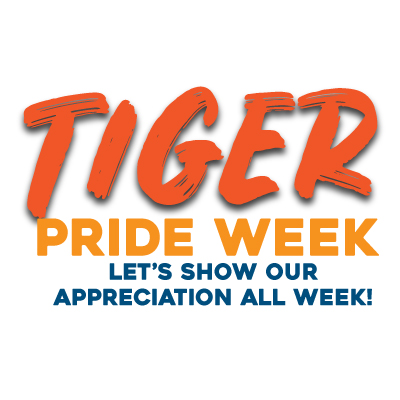 3/22

– TEACHERS
If this year has taught the average parent anything, it's how hard our teachers work. The PTO will be providing breakfast to our teachers and staff. We will also be putting up appreciation yard signs for every teacher in front of the school on Monday.
WHAT CAN YOU DO? This is a great time to have your Tiger bring in some small token of appreciation for their teacher. A card, a drawing, a flower, an inexpensive gift…whatever you want to do. If your family is full remote, you can send any notes or drawings to davidsonk8pto@gmail.org, and we will make sure the teachers receive them.
3/23

– PARENTS
Pandemic parents define the statement 'not all superheroes wear capes!' and today is your day! We know how much you sacrificed to get your kisds through this past year, and we could never even begin to recognize your incredible efforts, but we did want to make a small gesture to slow clap your hard work. Three VERY GENEROUS (and Davidson K8 parent-owned) businesses are making it easier and LESS EXPENSIVE for you to celebrate on Tuesday with the following discounts!
MENTION DK8 AND RECIEVE:
DAVIDSON WINE COMPANY: 15% OFF YOUR BILL
SABI: 10% OFF YOUR BILL
SUMMIT COFFEE: TBD
WHAT CAN YOU DO? Go out for coffee, lunch, dinner, an adult beverage, and celebrate everything you have accomplished this past year!
3/24

– STAFF + ADMINISTRATION
We wanted to honor the people behind the scenes that make our school run. So we highlight our administrators, office staff, counselors, support staff, custodial staff, lunchroom staff, and bus drivers and will have lots of fun surprises for them today to thank them for making this all possible!
WHAT CAN YOU DO? If you have any staff or administrators that have made a particular effort, feel free to email them directly to say thanks.
3/25

– PTO
The PTO is only as good as the parents it represents, and so we must be amazing! Today is about recognizing all the ways that you all have donated time and money to help us get through this year. From the great response to the COVID Fund, which provided hot spots to families who didn't have them, to all the volunteer hours you all have donated to keep things running, our PTO support has been phenomenal. Today will be about celebrating all contributions to the PTO!
WHAT CAN YOU DO? We are behind on financial giving, so we're also asking that anyone who hasn't donated but can consider contributing. Parents will be at drop-off to collect donations, or you can go to www.davidsonpto.org to give.
3/26

– STUDENTS
We saved the best for last! Our amazing kids. The media is already starting to refer to this generation as Generation C…the generation that had to manage school during COVID, and certainly, this is a generation-defining time. The kids have been such troopers, and today we want to recognize their work. Anyone who ordered a yard sign from the PTO, we will be dropping those off earlier in the week. You can personalize them if you want, but we ask that you put them out on Friday. If you didn't have a chance to order a sign, make one! Anything works! Please think about taking a photo of any signs with or without your Tiger in it (depending on their willingness) and post it on social media and tag us! Let's cover this town with Tiger Pride. Weather permitting, we will also be hosting free ice cream at the Green from 3:30-5:30. Any Davidson K8 student will receive a FREE ice cream treat or popsicle! Social distancing guidelines apply, and masks are required. We are also asking teachers to take a little time during the day to celebrate their students.
 WHAT CAN YOU DO? Post something in front of your house celebrating your Tiger, and come by the Green from 3:30-5:30 for a FREE ICE CREAM OR POPSICLE!